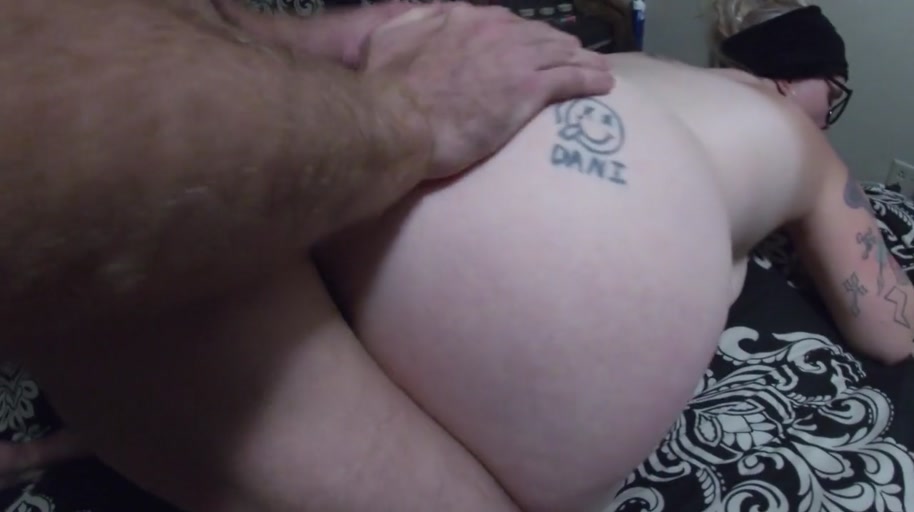 After inviting her over, two guys film a fat housewife creampie behind her husband's back. It didn't take much convincing for the blonde MILF they recently met to accept their offer. One of them will pound her meaty pussy, and the other will videotape it. And to end it with a bang, she will get a thick shot of sperm inside of her for the ride home. If she's feeling racy enough, perhaps she'll even show her man the tape. It would be very exciting to watch his reaction as his loyal wife cuckolds him with two complete strangers. Not only that, but also allowing one to ejaculate inside her pussy. Fully aware of the risks. It's most likely that he'll be angry to the point of speechlessness. But there is a small chance he might actually end up finding it arousing.
Videotaping a fat housewife creampie
If her husband ends up enjoying her new amateur porn carerr. Then the chunky mom will be free to fuck whoever she wants. And bring them home even. Maybe hubby will even ask her to put on a live show for him as he wanks off his small wiener. She will never know unless she tries. And so, after sucking off one of the dudes, the sexy BBW lies on her back and spreads her legs. The stiff rod makes her moan loudly. Responding to her sounds, the bloke brings her legs together and lefts them up. Then starts to deliver a fervent dickdown like she's never experienced before. Afterwards, the married nympho bends over, asking for a plowing in doggystyle as she presents her big ass. Obliging, the guy grabs her hips and begins to clap her cheeks hard and fast. Delivering this fat housewife creampie at the end.