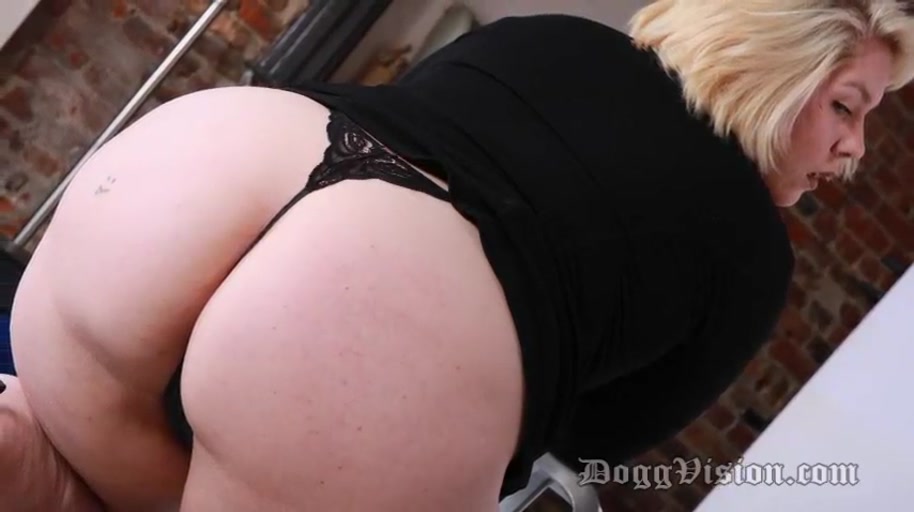 This gorgeous newcummer is looking to have some fun, and a thick blonde interracial creampie for her debut is just what she's looking for. Dressed like a real tart with her sporty clothing barely covering her meaty body, she arrives to the studio on a nice autumn day. Like a natural, it only takes her seconds to get comfortable on the set. After meeting the ebony photographer who will be filming her as she unleashes her inner slut, the fat bombshell is already fantasising about the big black cock she will be taking later today. And so, it is time to get to work. Trying different cute outfits, she has already mastered the art of teasing. As she tantalisingly poses for the camera, the BBW shows off every sweet part of her flawless body. From her wide ass to those sexy feet, she knows how irresistible it all is.
Time to deliver this thick blonde interracial creampie
After exposing her most private parts to his camera, and playing with herself as he watches. The breathtaking plumper finds herself unable to resist reaching for the photographer's BBC. Being the gentleman that he is, the dark-skinned chap thus gladly pulls out his shaft for the anticipating lady. Rubbing her clit as she deep throats the cock, her partner takes the helm and starts face fucking her. Once the prick is all nice and hard for the chubby babe, she pleasantly and courteously takes a seat on it. Allowing the excited bloke to lay back and enjoys the view of her large ass twerking as her pussy runs up and down his staff. Realising a mattress would serve their needs much more efficiently the two take a minute to move their operations. And so, after riding his chocolate dick to perfection, the black man gives this thick blonde interracial creampie.