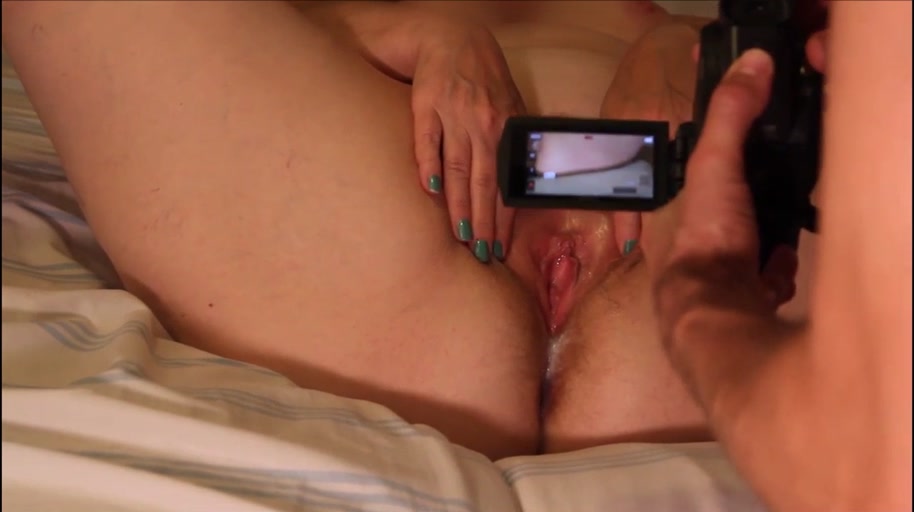 This wannabe pornographer set up multiple cameras to film himself giving a hairy fat amateur creampie. While it is his first foray into adult filmmaking, he has high hopes for the outcome. The slut he brought in to make his debut possible doesn't seem to mind his intention of capturing their fun on tape, even from multiple angles. Her only condition was that he blurs out her face. After all, why would she object to her fine BBW body being used for stimulation by horny men online if her face is not attached to it? In fact, the thought of perverted guys on the Internet stroking their hard cocks while watching her cunt get ploughed kind of arouses her. Who knows, perhaps she found her calling as a mysterious virtual fucktoy for random strangers on the Interwebs to bust their nuts to. Only way to find out is to try.
Three cameras to capture that hairy fat amateur creampie in HD
With the two participants ready to commence forth with their foolish attempt at creating a porno, the moment of truth is finally upon us. The plumper starts off by holding her partner's shaft with her hand and stroking it while the two of them smooch. Afterwards, the man turns around and positions himself for a hot trade of oral sex in 69. Gladly obliging, his chunky lady wraps her sweet lips around his manhood as he licks away at her meaty pussy. With her bushy twat soaking wet and pulsating with lust, the bloke knows it is his time to shine and prove himself a worthy contender for all the huge-dicked pornstars out there. While he does not have the size to match his competition, he certainly has the technique. And it earns him the honour of giving a hairy fat amateur creampie on camera for the first time ever.